Post by Curbita on May 25, 2019 6:07:38 GMT
Saiyans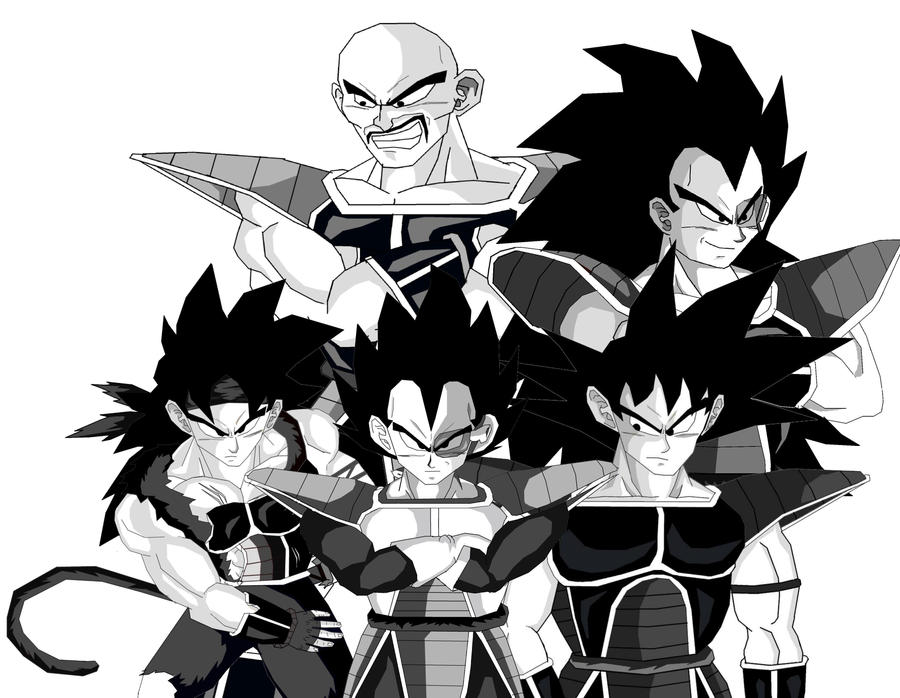 ---
Average Power Level Range
Tailless: 3,000 - 6,000


Mutants: 2,000 - 7,000
Tropicals: 2,500 - 6,500
Home Planet
Sadala
Hybridize?
Hybrids - Yes
Bio-Androids - Yes
Physical Appearance
Of average build and height, Saiyans are comparable to Humans in more ways that one. However key features that often set them aside from their Earthling comparatives are their more robust build and spikier hair, often times growing in a dark brown or black shade. Their complexions can vary wildly and tend to have little relation to the climates they choose to live in.
Racial Variants
Tropical, Mutant
History
Thousands of years ago the modern Saiyans purged the Ancient Saiyans from their home world, either killing off or casting aside those that maintained links to these brutal and uncontrollable warriors. In the generations since through ritual mutilation the modern Saiyans of Sadala no longer retain tails and such have completely halted the outbreak of Oozaru rampages across the surface of the planet. Saiyan culture is one of a peaceful military state led by a benevolent king who offers his warriors to the defense of the universe.
Racial TraitsZenkai
- When a Saiyan almost dies their power potential increases exponentially. When you almost die in a DE/SAGA and survive with less than 5% HP, you feel yourself closer to your next transformation removing 10% of the required PL for your next form. This does not negate mastery or other requirements on that form and only works 3 times per transformation.
Saiyan Power -
Saiyans have a more concentrated might and are not hindered by the weakness of their ancestors. All stamina techniques deal an additional 5% damage (this goes up to 10% at 50% exhaustion or higher) and they cost 5% less, energy techniques give 10% less exhaustion (this drops to 5% at 50% energy or lower).
Tail Weakness (Mutants and Tropicals only)
- A Saiyan's tail is their true weak point and often a highly guarded part of the Saiyan's body. The Saiyan tail allows them to absorb blutz waves and transform into the Oozaru form, if this tail is removed they are incapable of accessing these forms until it grows back (which requires an advanced healing chamber or stimulant.) If this tail is grabbed, the Saiyan will be forced into a state of shock that stuns then for a moment and drops their guard substantially (50% PL Drop), Saiyans require 10% less stamina to dodge a grab attempt at their tail compared to other body parts.
Name Puns
Vegetables, Tropical Saiyans tend to stick to more tropical foods with their name puns.
---
TransformationsRage Boost [x5]
- A state of unleashing one's inner might, studies have shown that this manipulation of power is only possible due to the generations of tail removal in the Sadalan societies and the Saiyans within them.