Post by Curbita on May 25, 2019 6:13:01 GMT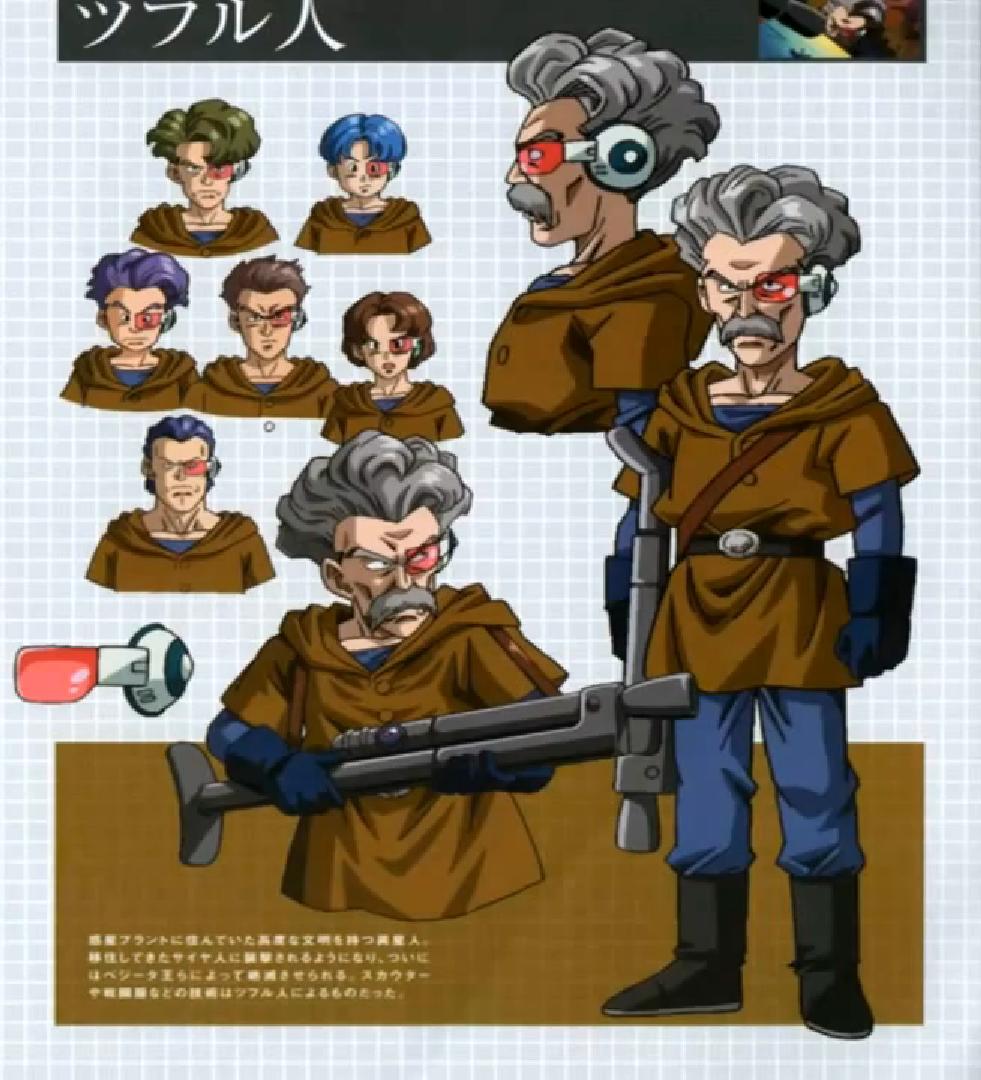 ---
Average Power Level Range:
2,000 - 4,000
Home Planet:
Planet Plant
Hybridize?
Hybrids - Yes
Bio-Androids - Yes
Physical Appearance:
Imagine a Human Earthling, except even shorter. Tuffles often stand a handful of inches beneath most races, sporting even more colorful hair to boot. Tuffles can often and easily be compared to Humans, despite numerous other differences between the two species.
---
Racial Variants:
Neo Machine Mutant - A diabolical mixture of science and biology. These biological terrors are vastly different than normal Tuffles, and even possess different racial traits! Similar to Bio-Androids, Neo Machine Mutants can absorb; but they only absorb transformations?! Beware of copy-cats, everyone!

If a Neo Machine Mutant can land an Absorption on another fighter at a 30% Stamina dodge, the target is not killed, but the Mutant copies their highest transformation with a -2x to the multiplier and at an additional 15% TM drain until Mastery 10 or higher is achieved in it. The ability to replicate a transformation begins at 80,000 PL and caps at 5 stolen transformations.
Being an artificial construct made of a bio-metal, Neo Machine Mutants require a total vaporization in order to be properly killed in a thread. However this threshold is lower than that of Majins and only requires 150% of their power level rather than the typical 200%.
Tuffle Prodigy - To the amazement of many, the Prodigy has a talent for greatness and competency. Well, usually they do. Innately, Prodigies receive 20% off all weapon purchases, combined weapons don't need a turn to swap modes, and all ranged weapons do 10% more damage. This form of the Tuffle retains their normal racial traits.

---
History:
The technological targets of the universe. Tuffles are known for their technology, but all that tech is fickle. While the universe has ignored the Tuffles, is something brewing? Whether or not anything stirs on Planet Plant, the Tsufuru-seijin reach out to the stars.
Racial Traits:
Personal Arsenal
- Weapon bonuses are increased by 5%
Attack of the Saiyans
- Damage against all Saiyans is increased by 10%
Name Puns:
Fruits
---
Transformations

Fight or Flight [x4]
A state of fear, when activated the user can only maintain it for a total of six turns and gains 5% exhaustion per turn active (total 30%).