Herans
May 25, 2019 6:13:17 GMT
Post by Curbita on May 25, 2019 6:13:17 GMT
Herans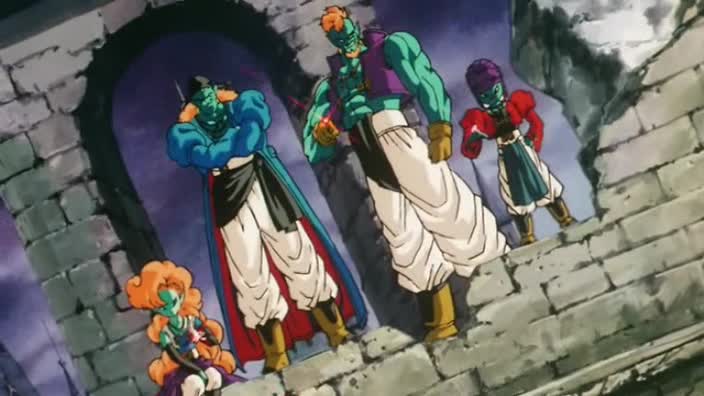 ---
Average Power Level Range
4,000 - 6,000
Home Planet
Hera
Hybridize?
Hybrids - Yes
Bio-Androids - Yes
Physical Appearance
Herans come in all variety of appearances, but often times they are comparable to other humanoids but with teal blue skin and orange or red hair. The males of the males of the species are often large and muscular and the females are usually on the slim or arguably more delicate side at a simple glance.
Racial Variants
N/A
History
Originating from the planet known as Planet Hera, the Herans are an interesting species indeed. Their species evolved into a rather violent, difficult race of pirates and warriors who work best in crowds, as shown best by their planet, which has refused to exit out of the Medieval Age due to disagreements on ownership and leadership. Their abilities they have acquired over the thousands of years originate from their lifestyles of serfs and knights fighting on the side of their warlords, resulting in a universally accepted comradery among all Herans that defines them as creatures of war and combat. They did not leave their planet until after encountering the Frost-Seijins, who offered them spaceships in exchange for loyalty. While legally allies of the Frost Force, they act solely as intergalactic pirates that pillage and destroy all that can provide them with wealth and income.
Racial Traits
Space-Faring Race - Herans are universally known as excellent navigators of space and in some tales are said to be born with the mind of a space captain. They are able to remove a day off of the time it takes to get from one planet to the other and often have little trouble finding a ship to do so in. Herans start with a 3 day travel time ship of their personal design and take one less day to get between planets (if it would otherwise drop time under a day, it becomes six hours.)

Gang Violence - Herans are renown for sticking together in groups. It is said that a Heran with friends is a deadly Heran. Herans gain an additional 10% to damage of all kinds and gain a +2x to all transformations if five or more allies are present.
Name Puns
Ship Terms, "Evil" Personality Traits
---
TransformationsFull Power Heran [x6]
- When a Heran exerts a large sum of their ki at once, their skin turns a pale green and their hair changes to a dark red shade. They are noticeably bulkier and deadlier in this form.